Beauty may be in the eye of the beholder, but everybody wants to look and feel their best. If your cosmetic concerns are putting a damper on your self-confidence, it's time to make the changes that can help you strut your stuff. While diet and exercise may work wonders, there are just some problems that won't go away on their own. Reshaping and refreshing your image through plastic surgery can help make those final improvements you've been looking for. But, you want to make sure you're trusting the best team with your cosmetic surgery. Where is the best place to get plastic surgery in Weston? At Tamy M. Faierman, MD, PA: Plastic & Reconstructive Surgery, we like to think we're the best place for a wide range of cosmetic surgery needs thanks to our dedication, or knowledgeability and our caring approach.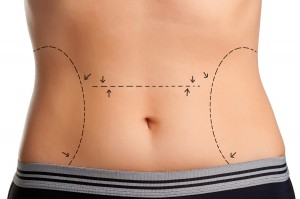 At Tamy M. Faierman, MD, PA: Plastic & Reconstructive Surgery, our team takes a unique approach to plastic surgery in Weston. Our philosophy about the work we perform centers around you, the patient. We believe that plastic surgery can help improve problem areas and cosmetic concerns. We don't want to completely change you, instead we focus on natural-looking cosmetic transformations that will help improve your problem areas. We think that the perfect cosmetic work can act like icing on the cake, it completes the whole aesthetic package without changing the sweets underneath. Our team knows that by offering effective yet natural-looking cosmetic procedures, our patients will enjoy long-lasting results and confidence boosts.
Are You Ready To Say Yes to Plastic Surgery?
Our team has cultivated a collection of cosmetic procedures that can help you put your best self forward. These procedures are renowned for their anti-aging and reconstructive results that can be achieved. Some of our most popular procedures include:
Facelift
Eyelid Surgery
Forehead Lift
Breast Augmentation
Body Lift
Abdominoplasty
Breast Lift
Breast Reduction
In addition to our expertly-performed surgical procedures, we also offer a wide range of non-surgical options such as dermal fillers, Botox and laser treatments. We take a caring approach to each and every procedure we perform. From dermal fillers all the way to a transformative body lift, we provide the same expert care and detailed work to ensure that you achieve optimal results. We understand that any medical procedure can seem frightening, but with our expert care you can rest assured that you'll be in great hands. If you're prepared to look and feel your very best, it's time you visit our office for the best plastic surgery in Weston. You can learn more and schedule your consultation by calling (954) 322-2742.