Liposuction Miami, FL
Are you searching for Liposuction in Miami?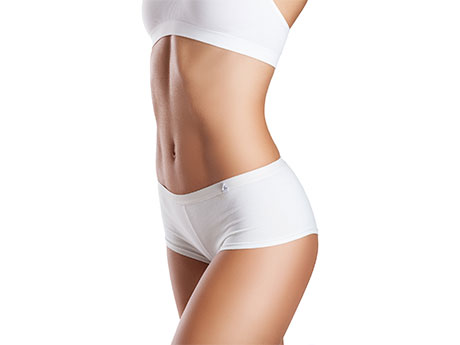 Liposuction in Miami, also known as 'lipoplasty' and 'body contouring', is the art of body contouring. An advantage of this surgery is the ease with which fat can be removed via suctioning. People who can't get rid of stubborn fat deposits through diet and regular exercise can opt for this cosmetic procedure to improve their body shape and contours. At our clinic, this surgery is performed by an experienced and Board Certified Plastic Surgeon, Dr. Tamy M. Faierman.
As a female plastic surgeon, Dr. Faierman understands the desires and results her patients are looking for. When searching for doctors to perform Liposuction Miami, it is important to consider your doctor's approach to liposuction and all other surgery options as well. Female Plastic Surgeon Tamy M. Faierman has the skill and experience you are looking for.
Liposuction Candidates
Candidates for Liposuction procedures should be in good health and should be able to undergo these procedures safely. Also, they must discuss with the surgeon about any medical issues they may have and any medications they might be taking. Your surgeon will review your medical history and may recommend you to stop taking certain medications or food prior to surgery.
Female Plastic Surgeon in Weston, Dr. Tamy M. Faierman will consider all precautions to ensure her patients and clients are able to undergo these procedures with safety and ease. These may provide a potentially permanent solution to excess and/or unwanted fat. We want our patients to understand all options available to them, and through our Mind, Body, and Beauty Model as well as through our Tamy M. Faierman's Holistic Spa and Wellness Center, we are dedicated to providing ongoing health and wellness support to our clients.
Liposuction in Miami is a surgical procedure for the removal of sections of stubborn fat. This surgery can be used on various parts of the body such as the chin, upper arms, chest, back, abdomen, waist, buttocks, hips, thighs, inner knee, and calves. The amount of fat removed depends upon the volume of fat present in a specific area. The results are generally permanent if you maintain stable body weight.
Liposuction can be combined with other procedures including Tummy Tuck Weston, breast augmentation, and breast reduction. It is also a part of Mommy Makeovers procedures, among others. Dr. Tamy M. Faierman will be able to advise you further on other procedures and will spend time with each and every patient helping them to understand the options available. We use a Mind-Body-Beauty model for all our patients which helps clients stay on a path towards health and wellness both inside and out.
If you want to know more about Liposuction in Fort Lauderdale or schedule a consultation with Dr. Tamy M. Faierman, please contact us at (954) 322-2742.