Improve Self-Esteem with Plastic Surgery
Not everybody was born with the body they always wanted. Sometimes diet and exercise isn't enough to maintain a lean and trim figure. But when you look your best, it's much easier to feel self-confident and better about yourself. With greater self-esteem, your relationships improve. You perform better at your job. Most importantly, your overall quality of life becomes better. More women are now discovering the amazing benefits of plastic surgery in Weston. When it comes to plastic surgery in Weston, more people are turning to the office of Dr. Tamy M. Faierman.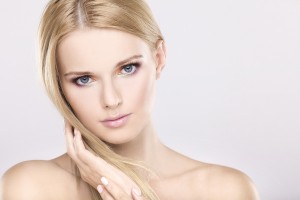 Dr. Faierman offers safe and effective and methods of plastic surgery in Weston to help more women look and feel their best. Plastic surgery isn't for everyone. Some people may not be ready to go under the knife. But that doesn't mean there aren't other ways to improve your appearance. The office of Dr. Faierman also offers several surgical and non-surgical solutions to help more women look their best including:
Breast augmentation
Abdominoplasty
Breast reduction
Many women have thought about undergoing in plastic surgery in Weston. But not everyone is ready to take the chance. However, it's important to understand Dr. Faierman and her staff of female plastic surgeons in Weston understands the unique challenges and concerns facing women when making this important decision. Before performing any procedure, she and her staff takes the time to address all questions and concerns pertaining to each patient's personal health. It's also important for patients to disclose their medications and pertinent medical history.
Before you choose to have plastic surgery, be prepared to discuss your goals with Dr. Faierman. There is no such thing as a dumb question. Can plastic surgery make you look younger? The answer is yes. But it's also important to choose a plastic surgeon in Weston who understands your goals and can provide realistic results which fit your needs. It's also important to choose a medical team you can feel comfortable around. Dr. Faireman has a mostly female staff is also a Spanish speaking plastic surgeon in Weston. With a Zen-type relaxing environment complete with fountains and earthy accents, patients can expect the highest quality of accommodating service in a tranquil atmosphere.
It's never too late to achieve your goals. Whether you're looking to attain a more youthful appearance or you want to improve the condition of your skin, contact the medical office of Dr. Tamy M. Faierman, M.D., P.A. today.