Who Can I Trust for Plastic Surgery in Weston?
While beauty is in the eye of the beholder, it's important to feel confident in your appearance. If you've got problem areas that can't be fixed with diet, exercise or other regimens, you might think you've got to accept looking this way forever. Well, at Tamy M. Faierman, MD, PA: Plastic & Reconstructive Surgery we think everybody deserves to feel their very best. And part of feeling your very best is looking the way you feel inside. If your appearance isn't where you'd like it to be, you don't have to put up with feeling down. At Tamy M. Faierman, MD, PA: Plastic & Reconstructive Surgery, we offer the most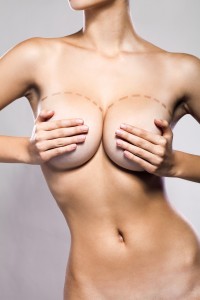 comprehensive plastic surgery in Weston to help you look and feel your very best.
There are many qualities that set our procedures apart as the best around. First and foremost, we put the utmost dedication into patient care and comfort. We understand that choosing to undergo plastic surgery in Weston is a big decision within itself, so it's important to make each patient feel confident in their decisions. We place an emphasis on aesthetic surgeries which are performed with the goal of enhancing existing natural beauty. For example, if you visit our office for a breast lift in Weston, we will restore your bust's appearance in a way that brings natural looking results. By pursuing the most natural results, we're able to help our patients achieve the aesthetic success they've been seeking.
Our offices are designed for the safest and most comprehensive surgeries around. We've worked to create a Zen-style environment within our offices, helping each patient discover their journey to personal growth and improvement. We're sure to employ a staff that's well versed in cosmetic procedures, helping patients feel at ease as they pursue their plastic surgery in Weston. Additionally, we're proud to assist our patients in affording their procedures with flexible payment options. We accept major credit cards, and we even offer assistance for procedural financing through a reputable third-party financing company. When you work with our team at Tamy M. Faierman, MD, PA: Plastic & Reconstructive Surgery, how you feel and how you look will finally go hand in hand. If you're ready to look and feel your very best, it's time to explore your options for plastic surgery in Weston. We invite you to call our offices at (954) 322-2742 to schedule your consultation. We'll be happy to help you determine what procedures can help you achieve the results you're seeking.