How Dr. Tamy Faierman sees the field of Plastic Surgery changing.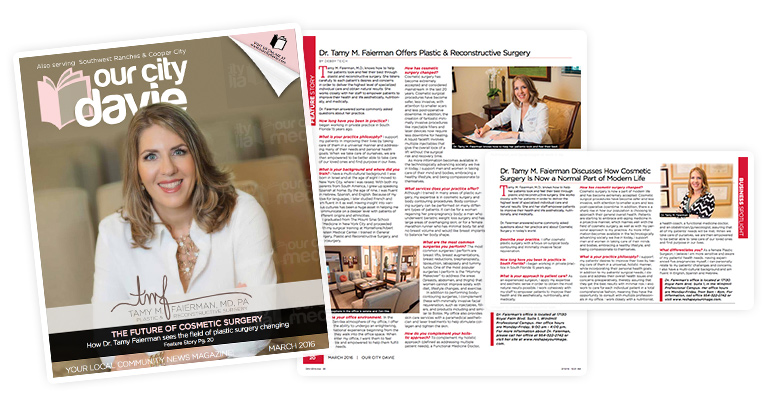 Featured in the March 2016 edition of Our City Davie Magazine
We are so excited to be featured in the March edition of the Our City Davie Magazine! We have always felt privileged to help our patients look and feel their best through plastic and reconstructive surgery. We strive to listen and address our patients concerns so that we can focus on delivering the highest level of specialized care. Our approach to every patient is to take care of them in a universal manner; addressing both their needs and personal health. Our philosophy is an understanding that when we take care of ourselves, we are empowered to be better able to take care of our loved ones and find purpose in our lives. Please click to download the PDF below to read the entire article and let us know if you have any questions or to find out how we can help!
Click to read the Full Interview featured in Our City Davie Magazine