Female Plastic Surgeons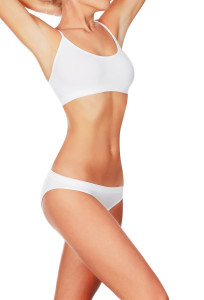 Plastic surgery is growing in popularity, thanks to its ability to help people look and feel their very best. Though there have been considerable advancements in the sciences and procedures behind plastic surgery, not all plastic surgeons are created equal. When you're considering plastic surgery, it's important to work with a surgeon you can trust. At Tamy M. Faierman, MD, PA, we're dedicated to providing the most superior plastic surgery procedures in a comfortable and supportive environment. We know our patients deserve the best when it comes to their plastic surgery. We offer a series of procedures that can help our patients look and feel their very best.
At Tamy M. Faierman, MD, PA, we know the importance of performing your plastic surgery as perfectly as possible. Our team strives to create beautiful and long-lasting results that also look incredibly natural. After all, successful plastic surgery is all about achieving results that give a natural appearance. As the most dedicated female plastic surgeon in Weston, our team takes the time to listen to the needs and goals of our patients, developing a plan to reach the desired results through different procedures such as:
Breast Augmentation
Tummy Tuck
Liposuction
Eyelid Surgery
These are just a few of the procedures we offer at Tamy M. Faierman, MD, PA. A skilled specialist from our team can help you determine which procedure will garner the results you've been searching for. Whether you're looking to fix small problem areas or completely reconstruct damage, we've got the procedures that can help you achieve your cosmetic goals.
When you're looking into getting plastic surgery, you want to make sure you work with a surgeon you can trust. Our team is led by Tamy M. Faierman, M.D., P.A., a Diplomate of the American Board of Plastic Surgery. Dr. Faierman has spent years studying and perfecting the art of plastic surgery, working to offer the most comprehensive and natural-looking procedures possible. At Tamy M. Faierman, MD, PA, our goal is to help our patients look and feel their very best, and our plastic surgery procedures help us reach these goals. Our practice is run on the belief that we're only as good as our last procedure, which is why we dedicate so much energy into ensuring each procedure is its very best. If you're considering cosmetic improvement through plastic surgery, we invite you to schedule your consultation to learn more about our services.Tamy also works with some great women doctors and women focused offices such as Dr. Gail Pezzullo-Burgs an Obgyn in Weston and Boca Raton, Florida, Nutritionist Meryl Brandwein of Weston, Florida, and the Women's Wellness Center of Boca Raton.