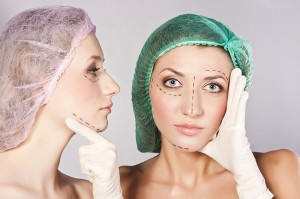 There are countless reasons people seek out plastic surgery and similar procedures. One common reason is to regain youthful looks of the past. And these days, as 30 becomes the new 20 and 40 is the new 30, wrinkles, sagging skin and other signs of aging are simply unwelcomed. When your exterior simply looks far older than you feel inside, you might be wondering how to regain harmony. Can plastic surgery make you look longer? At Tamy M. Faierman, MD, PA: Plastic & Reconstructive Surgery, we think so! Our team can help you regain balance between how you look and how you feel, helping restore youthful looks with natural looking results. Best of all, with our holistic approach to your treatments, you may even feel younger in the end!
Sagging skin is the culprit of aging woes for men and women worldwide. Gravity, genetics, weight changes and pregnancies can create a perfect storm that causes breasts, stomachs and other areas to sag considerably. You're not alone in these frustrations, but you don't have to put up with them any longer. We use procedures and techniques to help address sagging skin throughout the body. With liposuction in Weston, we can contour certain areas to regain youthful appearances of skin elasticity. Liposuction in Weston essentially tightens specific problem areas back up by removing excess fat that may have caused sagging.
Can Plastic Surgery Make You Look Younger?
At Tamy M. Faierman, MD, PA: Plastic & Reconstructive Surgery, we also offer a wide range of dermal injections to address facial signs of aging. We can address wrinkles, crow's feet, facial fat loss and deep facial folds with options such as:
Radiesse
Juvederm
Restylane
Dysport
Botox
Sculptura
We can also combine these facial injections and fillers with other non-invasive procedures to balance skin tone and improve dark spots. With our IPL Photofacials, for example, you can clear sun damage, spider veins and even treat rosacea's symptoms. We also offer innovative RF Infini Treatments to address sagging skin in the face and neck.
At Tamy M. Faierman, MD, PA: Plastic & Reconstructive Surgery, we're here to help restore youthful appearances. But, looking young isn't our only concern. We're here to help our patients achieve optimal overall health with a holistic approach to our services. We can help create true balance between how you look and feel with our cosmetic procedures, and with nutritional and wellness guidance. If you're wondering which procedures can produce the results you desire, we're here to help. Please, call our office at (954) 322-2742 to schedule your personalized procedural consultation.