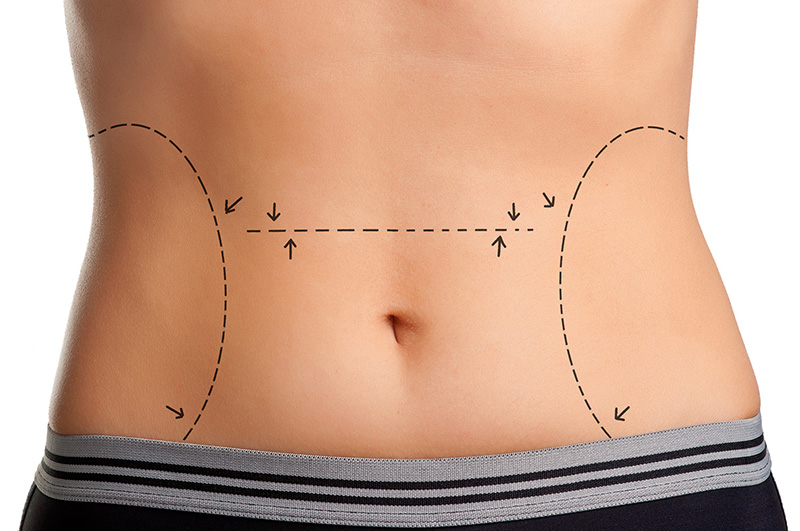 Abdominoplasty in Weston
Tummy Tuck Weston
Abdominoplasty in Weston is a surgical procedure that helps to flatten and shape the abdomen and waist by removing excess fat and skin and tightening muscles. The best candidates for the procedure are those who are in good physical condition with pockets of fat or loose skin and haven't responded well to diet and exercise. Tummy Tuck in Weston can also be useful for women with stretched skin and muscles from pregnancy, although results from the procedure will diminish if they continue to bear children.
It takes two to five hours approximately in the completion of the procedure and can be performed with general or local anesthesia along with a sedative. Recovery time for this procedure ranges from two weeks to a few months, but with a balanced diet and regular exercise results are long-lasting. Tummy Tuck in Weston will likely leave a permanent scar stretching between the hips, although it should be low enough for even a bikini to conceal it.
What are the Advantages?
It is profitable for many people or body types. If you have excess skin due to a significant amount of weight loss or have separated abdominal muscles following pregnancy, then our expert surgeon can assist you in fixing those issues with the procedure of Abdominoplasty in Weston. Some of the many benefits involve:
Abdominal tightening

Flatter, firmer-looking abdomen

Lessened excess skin and stretch marks

Slimmer waist
Am I a Right Candidate for Abdominoplasty?
During a meeting with our top plastic & cosmetic Surgeon, Dr. Tamy M. Faierman, M.D., P.A., you will get all the details about the initial surgery process. Our expert for Plastic & Cosmetic Surgery in Weston will answer all of your questions regarding the tummy tuck, your candidacy, and what preparation for the procedure is needed.
But generally, you are an ideal candidate for the tummy tuck if:
You are healthy and have a stable weight 

Your current weight is within 20 to 30 pounds of your ideal one

You are a non-smoker

You have realistic expectations

You want to lose bulging or flabby abdomen
Why Choose Dr. Faierman?
Dr. Faierman is board-certified and in practice for over 25 years.
She and her team of experts will embrace you and supervise you through the process of making your cosmetic goals a reality. You can pay a visit to our plastic surgery, holistic spa, and wellness center for a consultation with a surgeon. She will be happy to respond to all of your queries concerning Tummy Tuck and Liposuction in Fort Lauderdale and evaluate your current condition to suggest how the procedure can be beneficial for you.
Want to schedule your consultation? Call (954) 322-2742 today!